General cargo ships can carry a variety of goods including loose cargo which is not suitable for vessels like tankers, containers, or Ro-Ro ships.

Cargo is secured in various ways including using containers and fittings welded to the ship's hold.

General cargo vessels are often fitted with powered winch systems which are used to load and unload cargo from vessel holds.

Bow thruster gearboxes need reliable protection against corrosion and wear under a wide range of temperatures and operating conditions.
Chevon Marine Lubricants gearbox lubricants and greases deliver this protection for long-term system reliability

---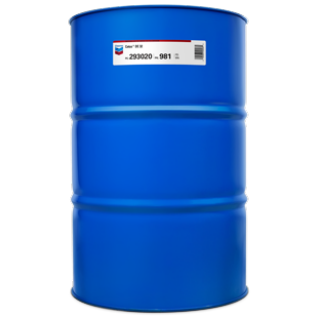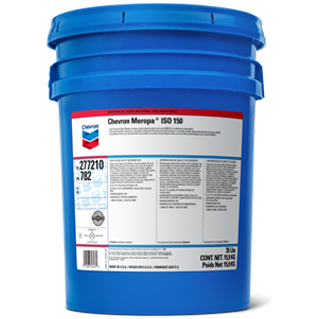 Meropa®
Premium performance extreme pressure gear lubricants
Cargo cranes are often exposed to arduous and hostile wide temperature, corrosive operating environments.
Chevron Marine Lubricants hydraulic fluids, greases and ancillary deck products offer wide-temperature wear and corrosion protection in these harsh conditions.

Refrigeration/AC Compressors
Refrigeration and air conditioning system compressor performance and reliability is not only important for human comfort and health.

It is also critical to the protection of perishable high-value goods such as fruit, vegetables and meat products transported in low temperature cargo holds or chiller rooms.

Cargo compressors
Compressors are a type of pump designed to move gases.

Air Compressors
There are many types of compressors found on a wide variety of vessel types, each performing a different function.

From air compressors for deck equipment and engine start, to specialised LNG and LPG compressor systems.

In every case Chevron Marine Lubricants has a compressor product designed to optimise system performance and deliver protection.

The many types of deck equipment found on modern vessels – whether pneumatic, hydraulic or driven by other motive power – are all subject to one common challenge: the harsh deck environment.
Chevron Marine Lubricants wide range of marine lubricants, including our EALs, are each formulated to maintain equipment reliability and protection, whatever the weather throws at you.

To ensure safe operation, hatch cover hydraulic system fluids should be monitored regularly to ensure cylinder valves are properly balanced, and greases should be applied to all slideways for smooth running.
Chevron Marine Lubricants hydraulic fluids and greases are designed to offer optimum system protection in harsh conditions.

---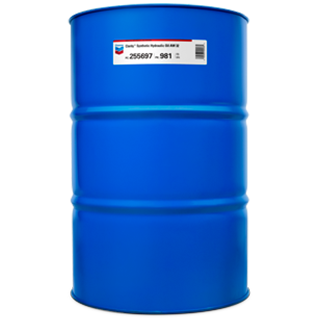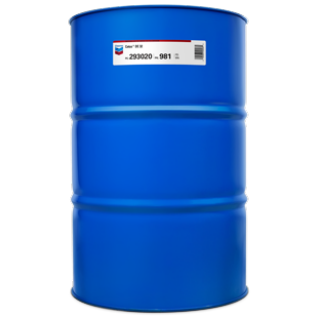 Rando® HDZ
Proven performance multi-viscosity anti-wear hydraulic oil
The majority of vessels operating today are powered by either a two or four stroke trunk piston engine.
To comply with increasing emissions legislation, vessels now run on a range of fuels including low sulphur or high sulphur diesel, or a range of alternatives.
Chevron Marine Lubricants supply lubricating engine oil compatible with virtually every option available, including the regulation ready Taro Ultra range.

Whether driven by main engines or a separate motive source, electrical generators, and electrical power, are at the heart of almost every on-board system.
Chevron advanced technology lubricants are designed to optimise power generation and generator reliability all day, every day.

On-board fuel and lubricating oil separator systems are critical to vessel operational safety as well as efficient performance, including purifiers, clarifiers and equipment that combine both.
To keep purifier and separator systems running smoothly, 24/7, Chevron Marine Lubricants supply a full range of high performance products.

To maintain safety and accurate vessel navigation, heavy-duty steering systems require reliable and robust hydraulic fluids and lubricants.
Chevron Marine Lubricants products deliver on these safety-critical requirements.

Chevron Marine Lubricants stern tube lubricants are specially designed to maintain the viscosity needed to resist wear and corrosion.
This means they are specifically formulated to offer good seawater emulsification while delivering a robust water wash resistant oil film.