Description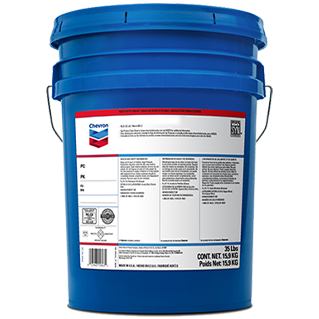 Meropa® MG gear oils are premium high-performance gear oils, offering long lubricant life, corrosion protection, good wear protection with high load carrying capacity and robust micro-pitting wear protection. They are designed for use in industrial and marine clutched gear systems, where extreme load and shock load protection is required.
Typical Characteristics
Density at 15°C, kg/l (ASTM D4052)
Viscosity, Kinematic at 40°C
Viscosity, Kinematic at 100°C
Foam Properties Sequence I-III, D892
Copper Corrosion, D130 (3 hr at 100°C)
FAG FE-8 (D7.5-80/80-80), DIN 51819-3 Roller Weight Loss, (mg)
FZG Pass Stage, ASTM D5182
FZG Micro-pitting, FVA 54, failure load stage
Recommended Uses
Meropa® MG gear oils are designed to ensure optimal performance in RENK and Flender/Siemens clutched gear boxes extensively used in marine vessels. The advanced formulation is balanced to provide extreme pressure protection, while providing protection against yellow metal corrosion. The robust chemistry is compatible with multiple types of sealant and paint coatings and helps to minimize the possibility of leaking seals and paint blistering on the inside of the gearbox. Competitive products with over-aggressive chemistries may attack the paint coatings and cause filter plugging.
Meropa® MG Is Approved For:
Meropa® MG Is Recommended For Use In:
Marine vessels using clutched gear boxes
Industrial enclosed gearing where an AGMA EP lubricant is specified
Industrial enclosed gearing where DIN 51517 (CLP) lubricant is specified
Bath, splash, circulating, or spray mist lubrication as applicable to the proper viscosity grade
Marine gearboxes requiring an extreme pressure lubricant
Fives Cincinnati ISO 100–220
Zollern (rope winch ISO 220)
Performance Benefits
1. Provides Thermal And Oxidative Stability
The thermal and oxidative stability of Meropa MG minimizes deposit formation and can extend bearing and gear life. Good resistance to oil degradation at high temperatures, resulting in extended oil life and long drain intervals.
2. Rust And Corrosion Protection
Meropa MG offers rust and corrosion protection over long service periods.
3. Extended Gear And Bearing Life
Particularly effective in enclosed gear drives operating under extreme load, speed, and temperature conditions.
4. Less Wear
Ensures optimum wear protection with reduced maintenance and increased system uptime.
5. Provides micro-pitting resistance
Delivers reliable micro-pitting and wear protection with reduced maintenance and increased system uptime.
6. Keeps Components Clean
The advanced additive technology helps to prevent varnish and sludge and keeps the components clean. Clean components can contribute to long lubricant and equipment life.
7. Water Separation
Good demulsibility and corrosion protection for troublefree operation in applications where water contamination is unavoidable.