Turbine Oils
GST® Premium 32
Turbine Oils
GST® Premium 32
Description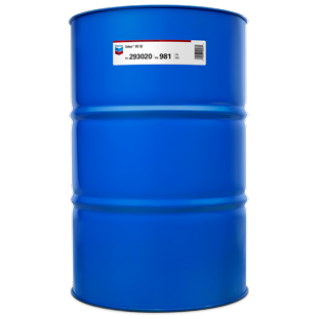 GST® Premium 32 is formulated with premium base oil technology designed to meet the critical demands of HPS (Mitsubishi Hitachi Power Systems), formerly MHI (Mitsubishi Heavy Industries), non-geared gas and steam turbines requiring a MS04- MA-CL002 product. It is suitable for use in gas and steam turbines where extreme temperatures are experienced and require circulation systems with high temperature stability. GST Premium turbine oil combines highly refined group II base stocks and unique additive package minimizing the formation of deposits in reservoirs, high temperature bearings and other hot areas of the turbine.
Typical Characteristics
Kinematic viscosity at 40°C, mm²/s
Kinematic viscosity at 100°C, mm²/s
Oxidation Stability, TOST life, hrs. to 2.0 Acid No.
Total Oxidation Product (TOP), m %
Recommended Uses
GST Premium 32 is formulated to meet the critical demands of non-geared gas, steam and hydroelectric turbine bearing lubrication and R&O service in marine reduction gears. They are additionally suitable for industrial severe service requiring an R&O, ISO 32 circulating oil with extended service capability.
GST® Premium 32 Is Approved For:
Alstom HTGD 90117 (for non-geared turbines)
Mitsubishi Hitachi Power Systems MS04-MACL002
Siemens TLV 901304 and TLV 901305
GST® Premium 32 Is Recommended For Use In:
British Standard 489:1999
General Electric (GEK-32568j, GEK-28143b, GEK27070 and GEK-46506e)
Turbo TQLT2 and Solar Turbine ES 9-224 Class II
Performance Benefits
1. Exceptional Oxidation and Thermal Stability
Provides long service life at severe temperatures with minimal Deposit Formation as dictated by the stringent MHPS MS04-MA-CL001 / CL002 specification. Formulated with premium base oil technology and an ash less, zincfree formulation.
2. Rust and Corrosion Protection
Helps ensure minimum viscosity change when variations in temperature occur.
3. High Viscosity Index
Aims to protect against corrosion or rusting of costly precision parts.
4. Minimum Foaming
Helps prevent sump overflow or erratic governor operation.
5. Fast Air Release
Helps to minimize possibility of pump cavitation in systems with high circulation rates and lesser residence time.
6. Rapid Water Separation
Facilitates water removal.
7. Hydraulic Fluid Service
For systems requiring an ISO 32 viscosity oil and pressures not exceeding 1000 psi.
8. Air Compressor Lubricant
For systems requiring an ISO 32 viscosity R&O oil.