Slow-speed, two stroke crosshead engines
Veritas® 800 Marine 30
Slow-speed, two stroke crosshead engines
Veritas® 800 Marine 30
Description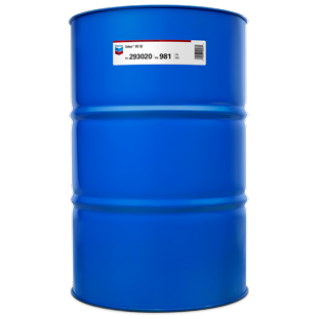 Veritas® 800 Marine 30 is a crankcase lubricant for two-stroke marine engines. Veritas 800 Marine is blended with highly refined base oils and carefully selected additives to provide very good anti-corrosion and anti-foam properties. The combination of detergency and the exceptional oxidation stability provides clean piston interiors and crankcase. Veritas 800 Marine 30 is formulated with the appropriate level of alkalinity to neutralize acidic combustion products that can enter the crankcase.
Typical Characteristics
Base number, mg KOH/g (ASTM D2896)
Density at 15C, kg/l (ASTM D4052)
Flash point, COC, °C (ASTM D92)
Pour point, °C (ASTM D97)
Kinematic Viscosity at 40°C, mm²/s (ASTM D445)
Kinematic Viscosity at 100°C, mm²/s (ASTM D445)
FZG test (A/8.3/90), failure load stage (CEC-L-07-95)
Recommended Uses
Veritas 800 Marine 30 is recommended for the crankcase lubrication of large low-speed marine diesel engines operating with all fuel types and under all loads and operating conditions. Veritas 800 Marine 30 should be used in accordance with OEM guidelines and recommendations.
Veritas® 800 Marine 30 Is Approved For:
WinGD (formerly Wärtsilä)
Japan Engine Corporation (Mitsubishi)
Performance Benefits
1. Engine Protection
Helps to protect bearings and white metals in the engine lubrication systems against corrosive wear from acidic combustion by-products.
2. Engine Cleanliness
Helps to ensure clean crankcases, piston interiors and lubricating oil lines.
3. Smooth Operation
Can prevent the formation of foam and ensures smooth operation of pumps with a continuous oil feed to all engine parts.
4. Easy Purification
Effective water and contaminants handling.