Coolants
Delo® XLC Antifreeze/Coolant – Concentrate
Coolants
Delo® XLC Antifreeze/Coolant – Concentrate
Description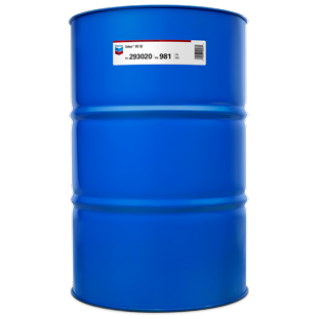 Delo® XLC Antifreeze/Coolant – Concentrate (Delo XLC) is a non-nitrited cooling fluid and corrosion inhibitor for combustion engines and heat transfer systems. Delo XLC is an ethylene glycol-based fluid that helps to provide maintenance-free protection against freezing, boiling and corrosion. With patented silicate-free aliphatic acid technology, Delo XLC encourages long-life corrosion protection for all engine metals, including aluminum and ferrous alloys. During extensive fleet testing Delo XLC has proven to provide protection for at least 32.000 hours in stationary engines.
Typical Characteristics
Ash content, mass %, ASTM D 1119
Nitrate, amine, phosphate, borate, silicate
Density at 20°C, kg/l, ASTM D 1122
Equilibrium boiling point, °C, ASTM D 1120
Reserve alkalinity (pH 5.5), ASTM D 1121
Shelf life of the concentrated product stored in original and unopened containers at the recommended temperature window
Foaming properties at 25°C, break time, sec., ASTM D 1881
Effect on non-metals, GME 60 255
Staining characteristics, ASTM D 1882
Hard water stability, VW PV 1426
Recommended Uses
Delo XLC provides long-life freeze and corrosion protection. To ensure good corrosion protection it is recommended to use at least 33 volume percent of Delo XLC in solution. Delo XLC may be used in engines manufactured from cast iron, aluminum or a combination of the two metals, and in cooling systems made of aluminum or copper alloys. Delo XLC is compatible with most other ethylene glycol-based cooling water treatments. The use of soft water is preferred for dilution, though lab testing has shown that acceptable corrosion results are still obtained with water of 20°dH, containing not up to 500 ppm chlorides and 500 ppm sulphates.
Delo® XLC Antifreeze/Coolant – Concentrate Is Approved For:
WinGD (formerly Wärtsilä)
Caterpillar-MaK A4.05.09.02
Delo® XLC Antifreeze/Coolant – Concentrate Is Recommended For Use In:
Deutz Stationary Diesel Engines
GE – Jenbacher Stationary Natural Gas Engines
MTU 2000/4000 Diesel Engines
Wärtsilä Stationary Diesel Engines
European HD OEMs requiring both phosphate-free and nitrite-free formulations
Japanese HD OEMs requiring silicate-free formulations
Mercedes Benz 325.3 under DBL 7700.30
Performance Benefits
1. Corrosion Protection
Provides long-life protection against most forms of corrosion on the majority of all metals including the aluminum heat transfer surfaces contained in modern engines.
2. Cavitation Protection
Offers cavitation protection without using nitrite or nitritebased supplemental coolant additives (SCAs).
3. Seal Compatibility
Has no adverse effect on rubber hoses and gasket materials as shown in testing a wide range of seal materials.
4. Heat Transfer Efficiency
The carboxylic acid inhibitor forms a targeted monomolecular protective layer on metal surfaces, thus helping to provide efficient heat transfer.
5. Economics
Corrosion protection and low additive depletion often results in in less maintenance and repair costs.