High-speed, four-stroke engines
Delo® 100 Motor Oil SAE 40
High-speed, four-stroke engines
Delo® 100 Motor Oil SAE 40
Description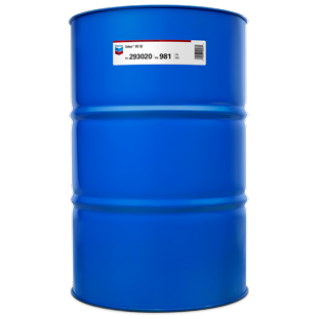 Delo® 100 Motor Oil SAE 40 is a heavy duty monograde engine oil specifically formulated for heavy duty two-stroke diesel engines (Detroit Diesel) operating in both on- and off-highway service. These low ash engines have special lubricating needs which no ordinary diesel crankcase engine oil could satisfy. Delo 100 Motor Oil SAE 40 is formulated with proven solvent refined base stocks and a carefully balanced system of detergents, inhibitors and anti-wear additives.
Typical Characteristics
Kinematic Viscosity at 40°C, mm²/s (ASTM D445)
Kinematic Viscosity at 100°C, mm²/s (ASTM D445)
Total Base Number, mg KOH/g
Recommended Uses
Delo 100 Motor Oil SAE 40 is recommended for use in older two- and four-stroke diesel engines in farm machinery, construction equipment, marine, and other off-highway applications where the SAE 40 grade is specified by the OEM. Delo 100 Motor Oil SAE 40 utilizes reliable technology to help provide robust performance in older engines burning ultra-low sulphur diesel fuels. Delo 100 Motor Oil SAE 40 may also be used in industrial applications such as: gear drives, pump chains, or where a detergent type engine oil is required.
Delo® 100 Motor Oil SAE 40 Is Recommended For Use In:
Detroit Diesel Two-stroke Series 71, 92 and 149
Performance Benefits
1. High Temperature Deposit Control
Helps to protect against high temperature oxidation and oil thickening in older engines
2. Special Extreme Pressure Anti-Wear Properties
Good control of deposits and wear optimize the engine overhaul intervals
3. Protection Against Rust, Corrosion, Varnish & Sludge
Helps keep oil screens, filters, and rings clean and free for prolonged periods.