FAST annual reports
trending to improve performance
Regular oil analysis reports contain vital information about how a lubricant is performing in combination with the particular equipment with which the lubricant is being used.  The equipment can range from winches, to compressor valves and main engines.
 
While isolated problems are easy to spot in single reports, it can be challenging to build a big picture of any issues evolving across the fleet. 

That's why Chevron provide the FAST™ and DOT.FAST® Annual Review

The report includes:

✔ Summary of fleet analysis condition
✔ Results by vessel, product and application
✔ Analysis of issues and identification of the root cause
✔ Recommendations
✔ Vessel management advice for improvement

"We have found a real opportunity to reveal hidden issues."
Michael Gu Xinjun
Fleet Manager, Asia Maritime Pacific Shanghai
a valuable tool that can provide deeper insight on vessel, machinery and oil performance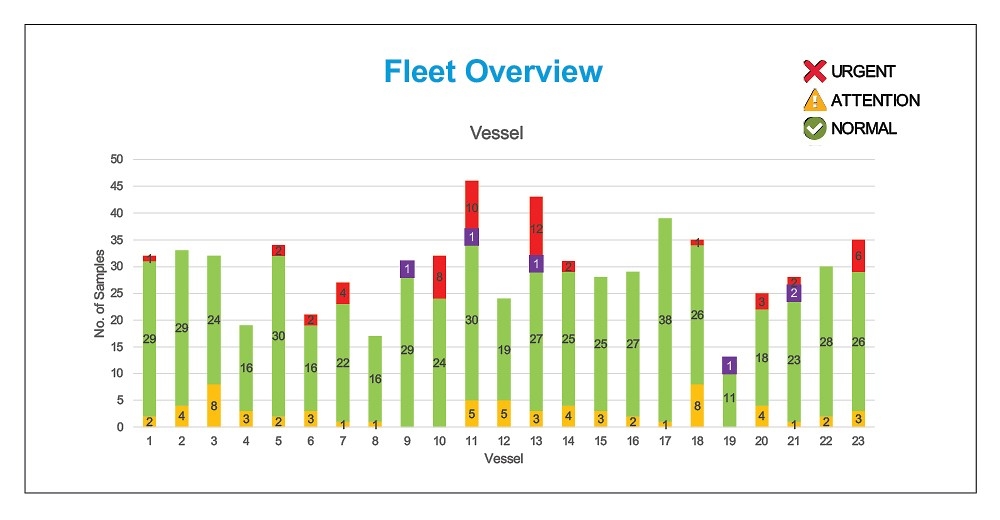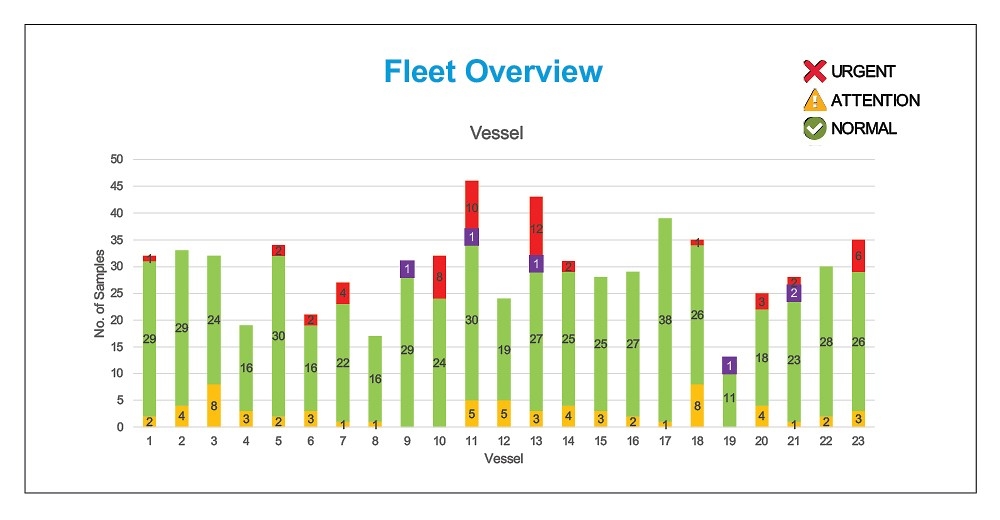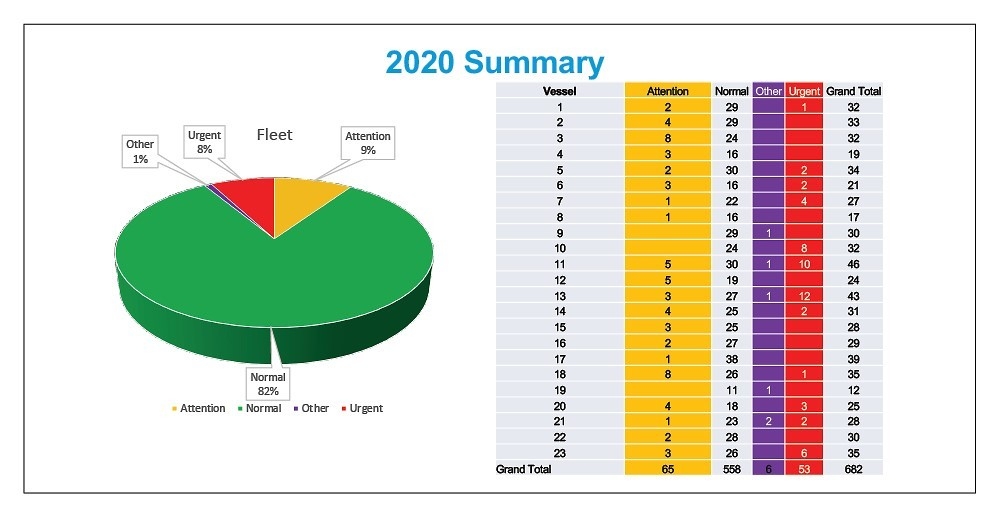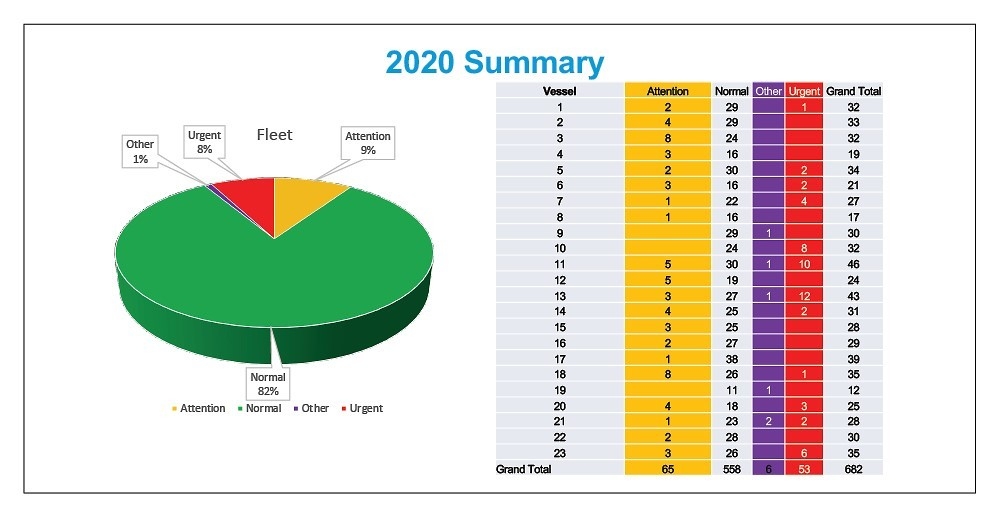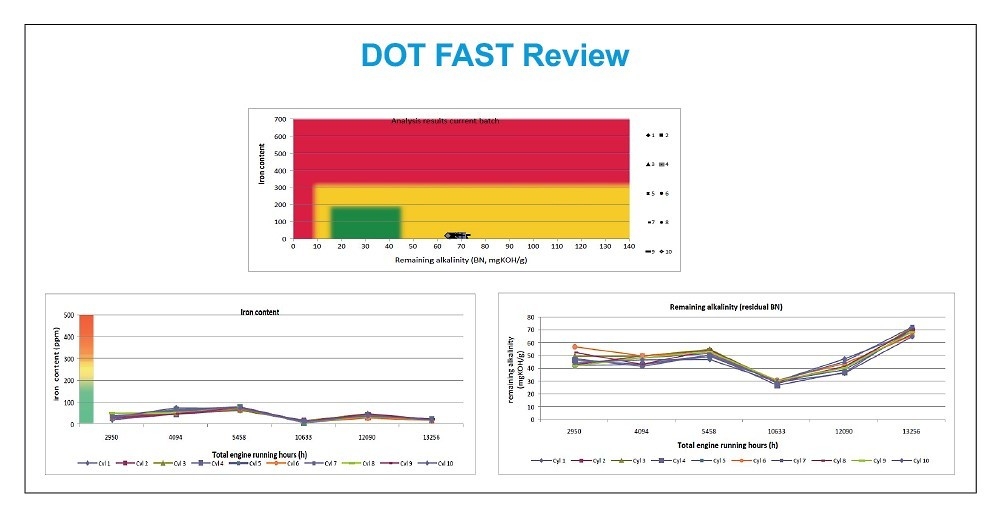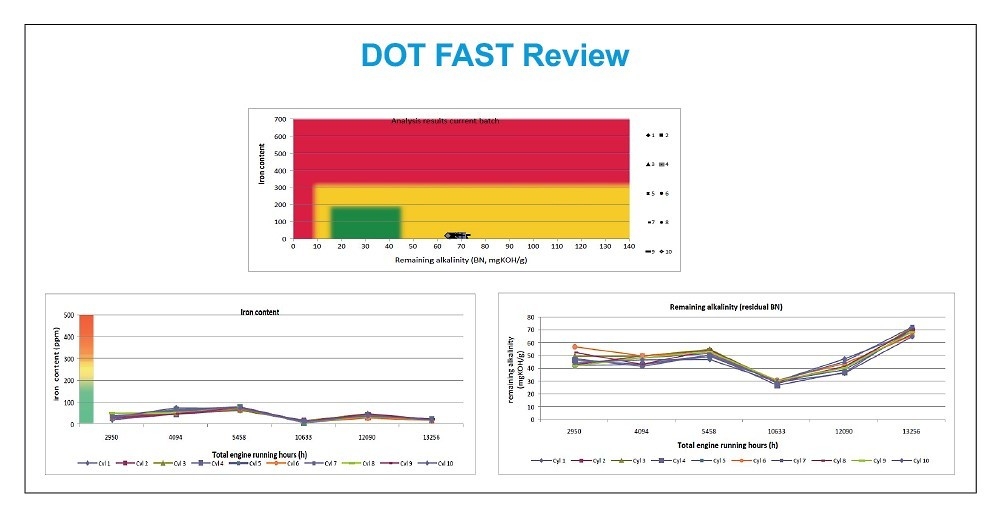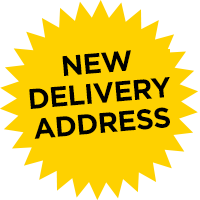 Chevron Marine Lubricants - FAST PROGRAM
SGS Belgium NV
Polderdijkweg 16.
B-2030 Antwerpen
Belgium
For couriers
Contact: Receptionist
Tel: +32 (0)478962712

Chevron Marine Lubricants – FAST PROGRAM
SGS-CSTC Standards Technical Services Co,. Ltd
No.88 Pugong Road, Shanghai Chemical Industrial Park,
Shanghai, 201507
China

For couriers
Contact: Fountain Luo 罗春芳
Tel: +86 (21)60276363