Greases/Open Gear Lubricants
Multifak® EP
Greases/Open Gear Lubricants
Multifak® EP
Description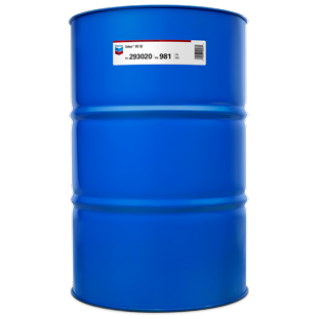 Multifak® EP is a multi-purpose EP grease containing highly refined mineral base oils, lithium thickener, extreme pressure (EP) additives and rust and oxidation inhibitors. Suitable as a multi-purpose automotive grease for general purpose applications.
Typical Characteristics
Penetration, Worked @ 25°C
Recommended Uses
Industrial plain and rolling element bearings, general plant lubrication, centralized lubrication systems (NLGI 0 & 1), construction equipment bearings, earthmoving, quarrying and mining, agricultural equipment, automotive wheel bearings, chassis grease point lubrication and marine applications. Working temperature : –30°C up to 120°C, with relubrication up to 140°C.
Multifak® EP Is Approved For:
SEW Eurodrive planetary gear motor (NLGI 2)
VHI deck machinery (NLGI 2)
Alfa Laval Tofteford (NLGI 2)
Manabe Zoki deck machinery (NLGI 2)
Multifak® EP Is Recommended For Use In:
NLGI 0 - DIN 51502 KPOK-30
NLGI 0 - ISO 6743-9 ISO-L-XCCEB 0
NLGI 1 - DIN 51502 KP1K-30
NLGI 1 - ISO 6743-9 L-XCCEB 1
NLGI 2 - Zollem rope Winch
NLGI 2 - DIN 51502 KP2K-30
NLGI 2 - ISO 6743-9 L-XCDEB 2
NLGI 3 - DIN 51502 KP3K-30
NLGI 3 - ISO 6743-9 L-XCCEB 3
Performance Benefits
1. Protects Metal Surfaces
The effective EP additive helps protect against component wear under high load conditions. Rust and corrosion inhibitors help protect metal surfaces.
2. Resist Oxidation
Formulated with antioxidants to resist oxidation and enhance grease service life.
3. Good Pumpability
Good pumpability characteristics of the lithium thickener provide suitable flow properties for grease pump application systems (NLGI 2).
4. Reduces Complexity
Multi-purpose capability allows use in a wide range of industrial and automotive applications, helping to reduce the number of different greases required and eliminate product misapplication.