taro ultra advanced 40 lands in port of tampa
In February the first delivery of Taro® Ultra Advanced 40 took place on US shores. Chevron Marine Lubricants supplied a fruit juice tanker, calling at the Port of Tampa, via delivery agent Port Consolidated with the new product, enabling it to carry its much in demand cargo on its onward journey.

Local supply chain specialists based out of Louisville and Texas worked with plant specialists from the Bayonne Plant & Florida delivery agent to ensure a timely and smooth delivery.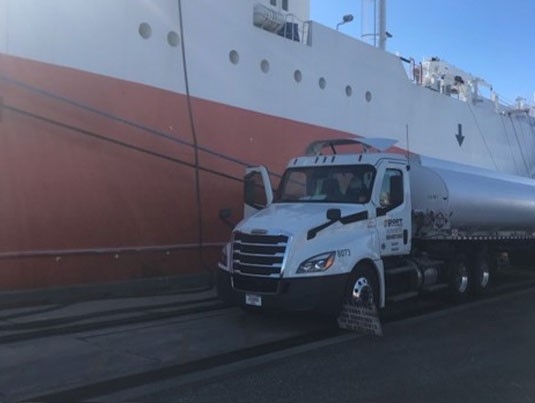 The main engine oil, a part of the Taro Ultra range, is a 40 BN Category II lubricant, suitable for the majority of Mark 9 MAN ES engines and above.  The first stem was released in September, and now customers calling on the East coast of North America can expect to find the product, along with Taro Ultra 40, Taro Ultra 70, Taro Ultra 100 and Taro Ultra 140, when they call at the Port of Tampa. All the grades are available in both bulk and drum, along with Veritas 800 Marine.

The Port of Tampa is the largest port in Florida, offering diverse cargo including bulk and container vessels. The port processes 33 million tons of cargo a year, and covers 5000 acres of land. It houses a shipyard ship-repair centre and is also a major cruise homeport.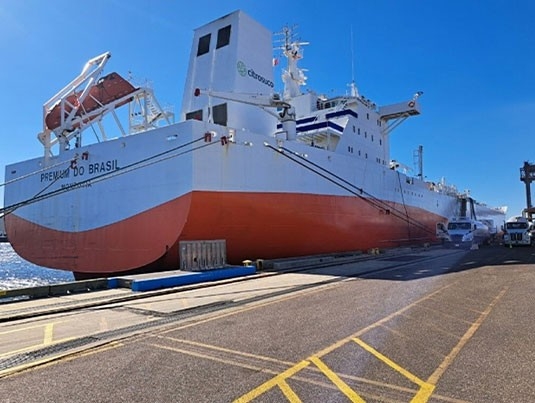 Taro Ultra Advanced 40 is now available at major worldwide ports, as well as at locations in the US including Houston, New York and LA. With one of the industry's largest distribution networks, Chevron has the infrastructure to deliver the marine products and services that the global shipping industry needs to keep moving the world forward.

For more information on our products, please view our products, or search ports.