Greases/Open Gear Lubricants
Texclad®
Greases/Open Gear Lubricants
Texclad®
Description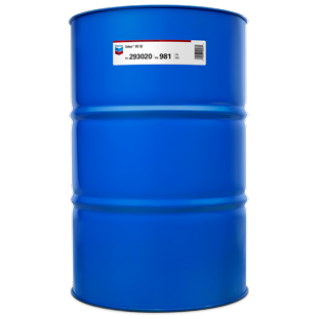 Texclad® is a high performance calcium grease that contains adhesive open gear grease based on a water-stabilized calcium thickener and high viscosity mineral oils. It contains graphite and molybdenum disulfide additives to offer reliable protection in heavy duty operations. The formula is a smooth and buttery texture and is black in colour.
Typical Characteristics
Molybdenum Disulfide, m %
Penetration, Worked @ 25°C
Recommended Uses
Texclad can be used continuously in temperatures ranging –10 to 60°C. It can also be exposed to; gears in construction, mining and industrial equipment, dipper sticks on excavating shovels, automotive fifth wheels (tractor-trailer turntables), steel girth gears (girth tires) on rotary kilns and crushing mills, sugar mill plain bearings, when fluid lubricants have shown a tendency to leak and marine wire ropes. Operating temperature : –10°C up to 60°C.
Texclad® Is Approved For:
Texclad® Is Recommended For Use In:
Performance Benefits
1. Effective Water Resistance
Good adhesive properties and effective resistance to water wash out minimize loss of lubricant in service.
2. Protect Metal Surfaces
High load-carrying capacity and anti-wear additives extend gear tooth life in heavy duty service. Resistance to flaking at low temperatures maintains surface protection.
3. Solid Film Protection
Graphite and molybdenum disulfide provide solid-film protection in event of loss or degradation of the fluid lubricant.