marine fuels ISO specs - distillates
These ISO specifications are provided for information. For guaranteed and typical specifications in the port you require, please contact your CGM representative.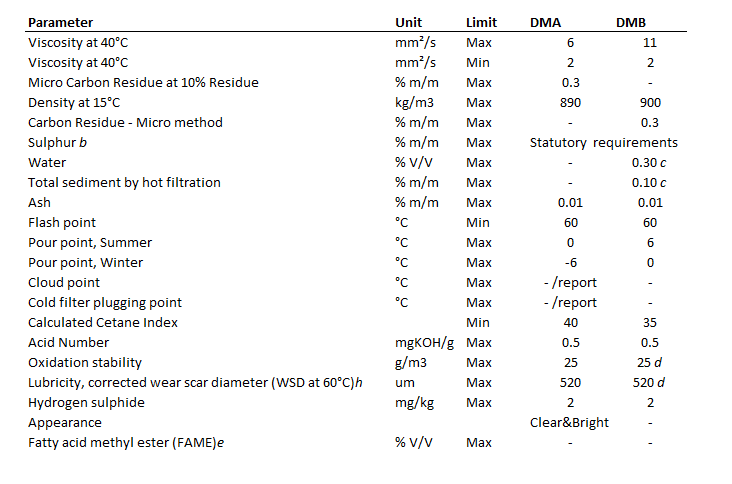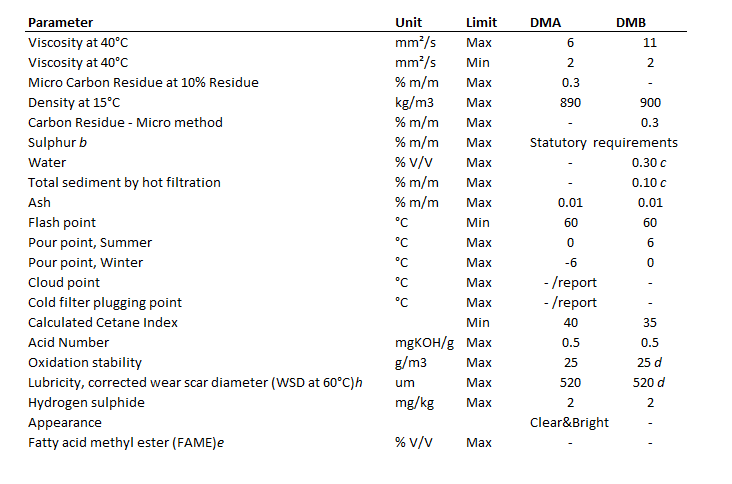 The tables taken from ISO 8217:2017 - Petroleum products — Fuels (class F) — Specifications of marine fuels, are reproduced with the permission of the International Organization for Standardization, ISO. This standard can be obtained from any ISO member and from the Web site of iSO Central Secretariat at the following address: www.iso.org. Copyright remains with ISO.