High-speed, four-stroke engines
Delo® Gold Ultra SAE 15W-40
High-speed, four-stroke engines
Delo® Gold Ultra SAE 15W-40
Description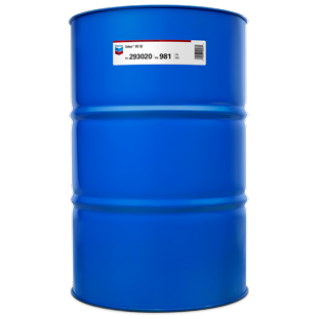 Delo® Gold Ultra SAE 15W-40 is a high-quality, heavy-duty diesel crankcase lubricant. Manufactured from high-quality base oils and compounded with additives, Delo Gold Ultra SAE 15W-40 provides good lubrication for turbo-charged, high-speed diesel engines under severe operating conditions. It contains detergent/dispersant, antioxidation and anti-wear additives, and meets the API service classification CI-4.
Typical Characteristics
Kinematic Viscosity at 40°C, mm²/s
Kinematic Viscosity at 100°C, mm²/s
Total Base Number, mg KOH/g
Recommended Uses
Delo Gold Ultra SAE 15W-40 is recommended for use in heavy-duty (turbo-charged), high-speed diesel engines operating under very severe conditions where an API CI-4 type oil is required. This grade is especially recommended for emergency equipment onboard seagoing vessels such as lifeboat engines and motor-driven fire pumps and emergency compressors.
Delo® Gold Ultra SAE 15W-40 Is Approved For:
Daimler MB-Approval 228.3
Delo® Gold Ultra SAE 15W-40 Is Recommended For Use In:
Performance Benefits
1. Oxidation Stability & Deposit Control
Minimal crownland deposits and good oxidation stability may help minimize oil consumption.
2. Corrosion Protection
Good control of deposits and wear may optimize the engine overhaul intervals.
3. Anti-Wear Properties
High detergency can provide good deposit and sludge control in the piston ring belt area.
4. Minimizing Operating Costs
Can prevent unscheduled downtime by providing efficient dispersion of soot particles. The protection against soot related wear and deposit can also prevent excessive viscosity increase and filter plugging.