how FAST™ works
sampling process guide
The advantages of using FAST™ reports for managing and monitoring the condition of all lubricated equipmenton board are numerous:
Accurate results on diverse test packages and flexibility for specialized testing procedures
Reliable interpretations of test results and actionable recommendations based on the data
Reports which have been optimized for readability
Expert advice on reports via helpdesk: CMLfast@chevron.com
Samples are tested at our dedicated ISO certified laboratories in Belgium and China
Cost-effective standard and specialty tests
Online access to complete historical records (downloadable through Excel® 5.0 or higher)
Our state-of-the-art laboratories in Antwerp and Shanghai use barcode reading to improve precision and increase sample throughput. The analysis always includes the metal content for a complete range of metals, such as wear metals and additive metals. We constantly monitor and calibrate our analytical equipment with reference samples. But we don't just rely on the latest technology. Our marine lubricant experts review every report and add commentary where appropriate. 
Sampling and mailing couldn't be easier. Just put your samples in the labelled vials, then send them in the pre-addressed sample bag to our Antwerp laboratory, or use the address label for our China location. For technical questions contact your local representative.
All samples should be sent with an accompanying used oil Safety Data Sheet.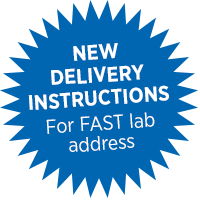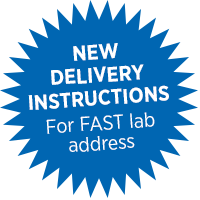 For SGS Antwerp:

Chevron Marine Lubricants - FAST PROGRAM

SGS Belgium NV
Polderdijkweg 16
B-2030 Antwerpen
Belgium
tel. +32 (0)35458411


Couriers' contact:
Sample reception, tel.: +32 (0)35458439

For SGS Shanghai:

Chevron Marine Lubricants – FAST PROGRAM

SGS-CSTC Standards Technical Services Co. Ltd
88 Pugong Rd, Fengxian District,
Shanghai Chemical Industrial Park,
Shanghai 201507, China
上海市奉贤区化学工业区普工路88号 (201507)
tel. +86 (21)60887042

Couriers' contact:
Fountain Luo 罗春芳, tel.: +86 (21)60276363