innovation
understanding the impact of change
Chevron Marine Lubricants isn't just looking at today's operational challenges, but thinking ahead to the future. We're working to help customers and anticipate new solutions for the next generation of people and shipping. A partnership with Chevron Marine Lubricants means we can cover almost all of the lubricated equipment on board your vessel.


The right technical field experience, the right people in the marketplace for a quick response. We've got the labs and the analysis to support and solve any technical issues, plus the availability and compatibility of our own products in over 700 ports worldwide. Our industry-leading field experience of products for alternative fuels, including LNG and Methanol, mean we have the expertise to guide customers through the future fuel and operational mix.

Our solutions-based support offers technical expertise, quality performance lubricants and a range of monitoring tools to provide the clarity you need.

OnePort saves a lot of time because it cuts down on unnecessary emails, I can access the platform from different devices, and can easily view important transactional information quickly.
Konstantinos Tzagkournis
Support Engineer, Eletson Corporation SA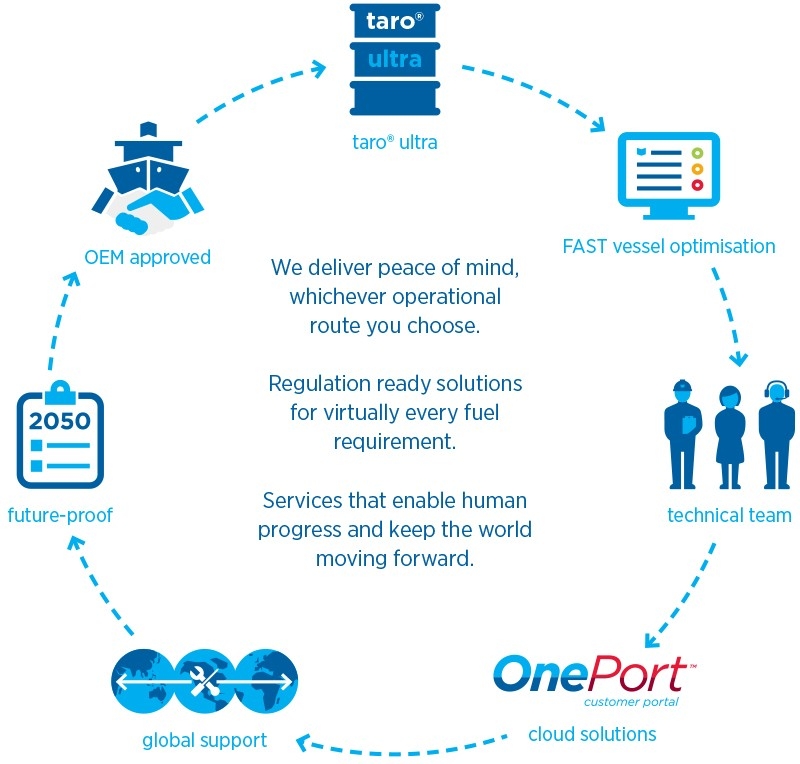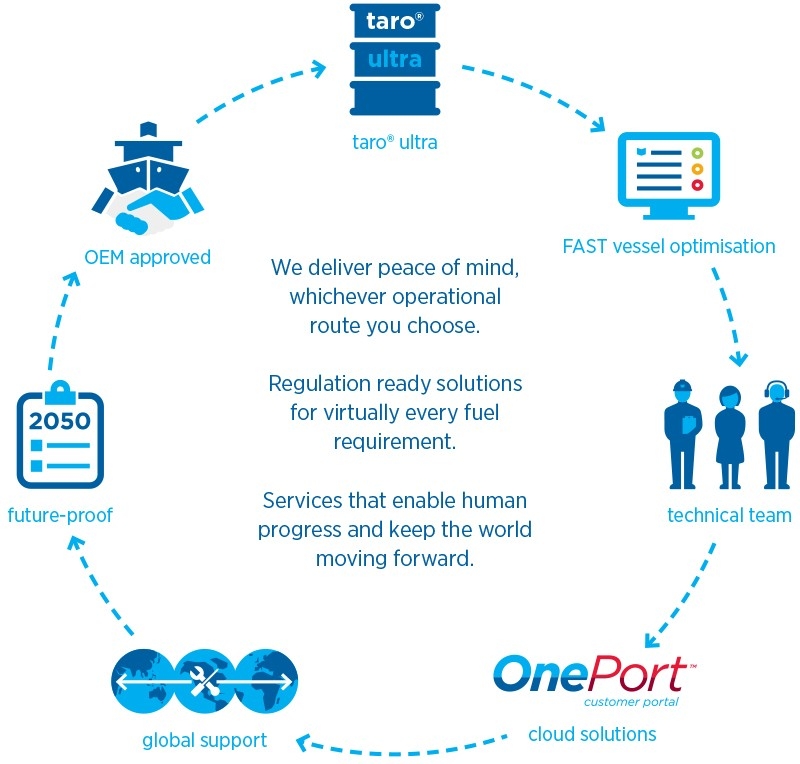 With DOT.FAST drip oil analysis, we can assess what's happening in the engine and adapt oil feedrate to protect the condition of the cylinder.
Evangelos Chalikias
Technical Director, Sealink Navigation Ltd