FAST™ – Fluid Analysis Service & Trending
The FAST Fluid Analysis program protects your vessels with expert analysis and fully reviewed reports that enable you to make decisions to balance the condition of your engine. FAST will help you manage the condition of all lubricated equipment aboard your vessels.
Respond Rapidly FAST turnaround allows you to take immediate action to safeguard your ship.


Save Time one FAST glance at the report tells it all. Graphs give quick and easy indication of trends.


Access Information Day or Night data is available at any time from this website.


Manage Reports Easily it's simple to review reports and monitor engine conditions, watch the FAST Web video to learn more.
Learn more about How FAST Works.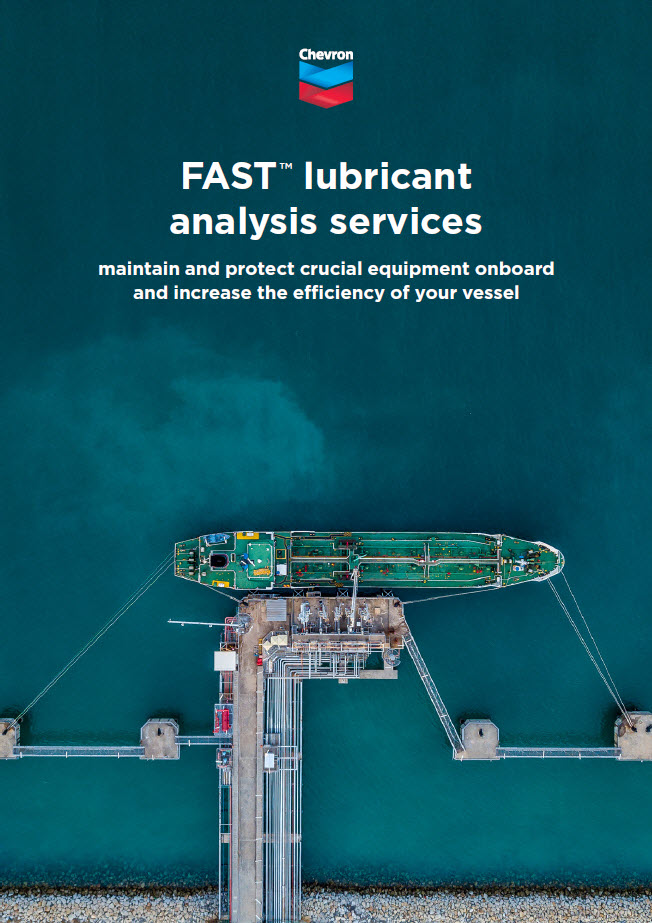 ISO Certified Laboratories
The oil analysis laboratories we use in facilities in Ghent, Belgium, and Shanghai, China are some of the best-equipped labs in the marine industry, enabling us to handle large numbers of routine samples at high speeds.
Chevron's in-house team of expert marine scientists review every report and provide actionable recommendations, so that you can take action to protect your valuable assets - fast.
FAST sample kits can be ordered with any delivery of lubricating oil, please contact your account manager or customer service representative for details.